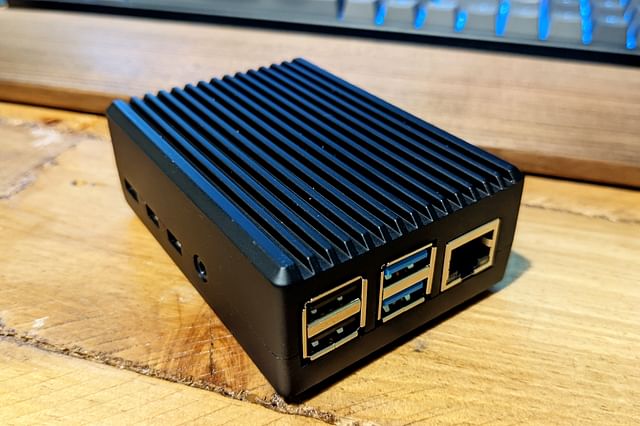 How to start your home automation journey
Home automation is the ultimate dream for techies! When you're getting into home automation, you use technology to improve your quality of life by taking over certain tasks that a computer does better than you can ever do.
Some of these tasks are quite basic, like turning off the lamps at a certain time during the night, but they can quickly become much more meaningful. Home automations can become as complicated as:
Watering your plants when they need water
Flashing a light in your house when someone approaches your front door
Turning down the heat when no one is home
As you can see, automations can be very simple, but also very complicated.
But since you're just starting out in your home automation journey, we're going to keep things simple. In this guide, I'll explain 2 different first steps you can take to start your home automation journey. These steps are:
Buying your first Smart device
Building your first Smart device
Let's dive in and see how you can take your first steps in your home automation journey.
Buying your first Smart device
Buying your first smart device can be a little overwhelming, because there are so many choices. A safe choice is something you know you'll use a lot, like a lamp or a thermostat. When you use your smart device a lot, you will notice its benefit quickly.
If you were to get a smart device that you won't use a lot, you won't see why you're spending all this money on something that doesn't actually affect your life that much. That's why I recommend you get something that has a good community and an easy-to-use app or user interface. A great example of this would be a Philips Hue light. It's very easy to control through a great app and you'll instantly proof to yourself and your family how great home automation really is. Leave the more complicated smart devices for a future project and make your first step into home automation as easy as possible.
Building your first Smart device
If you don't want to buy your first smart device, but rather build it yourself, you can! There are several great ways to start building your own device, but the easiest is the Raspberry Pi. An Arduino or NodeMCU is absolutely wonderful for home automation, but they're not the easiest devices to start your journey with.
The Raspberry Pi is a mini computer that you can use like it's a regular desktop computer. This makes it a very beginner-friendly option to get started with home automation.
My favorite way to use a Raspberry Pi for home automation is to use NodeRed. NodeRed is a simple drag & drop program in which you can design certain automated tasks. For example: You can turn on an LED light when you post a tweet. It's a silly example, but you can create such automations without writing code.
When you start small and keep it simple, you're setting yourself up for success. Small goals make for quick success!
Conclusion
Getting your feet wet with home automation is quite easy, but you just need to take the first step. In this short guide, I've given you 2 different first steps you can take to get started with home automation. The first option is to buy a smart device that's very easy to use and the second option is to build your own smart device with a Raspberry Pi and NodeRed.
There are many more ways to get started with home automation, but the wide range of options is exactly what's confusing for more beginners (including myself). I've given you 2 clear starting points that you can use to get your exciting adventure started. When you're getting more comfortable with home automation, you can venture out and look at the other options. For now, focus on 1 thing and do it well.
Posted on: Nov 26, 2021