Improve your quality of life through
home automation
ESP for Beginners helps you to get started in your home automation journey by teaching you the basics of designing and building your own devices.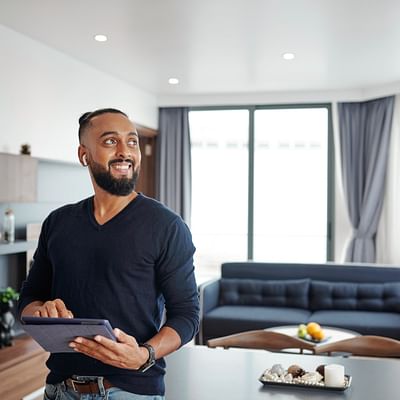 Learning is tough if you don't know the basics
It's easy to get overwhelmed with the information you find on the internet. There are a lot of different opinions and you can easily get discouraged.
Overwhelmed
You feel so overwhelmed with information. It's tough to be excited when it all seems so confusing.
Clueless
You feel clueless about where to start. There is just so much you can automate.
Hopeless
You're hopeless, because there is so much to automate, but you don't know how you can get started with home automation.
Act now and get your improve your quality of life!
ESP for Beginners helps you with your home automation projects like this:
Higher quality of life
Learn to embrace technology and use it to improve your quality of life.
Accomplishment
Can you imagine how great you'll feel when your first automation project "just works"?
Excited
Your home automation projects are making your and your family's lives comfortable.
Get started with home automation in just 3 steps!
Getting started with home automation doesn't have to be difficult with these 3 steps!
1. Find the right guide
Find the right guide for your skill-level and type of project you're working on
2. Learn the lessons
Learn everything you can from the lessons that I've laid out for you
3. Practice and perfect
Apply everything you've learned and see your home automation setup grow
At ESP for Beginners I know you want to improve your quality of life. To improve your quality of life, you need home automation tips & tricks that actually help you get started.
The problem is that there are an overwhelming number of ideas out there, but you have no clue how to get started, so you never do. I believe getting started is too difficult and should be made easier, so anyone can improve their quality of life through home automation.
I understand that it's difficult to get started with so many ideas and no real path to follow. That's why I explain each aspect of home automation clearly and carefully, so you can create your first few home automation projects.
Here's how it works: get a home automation guide, follow the simple steps one by one, and apply them to create your first few home automations. Find the right automation guide now, so you can improve your quality of life right away and get your home automation up and running.